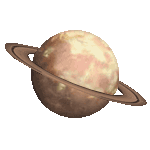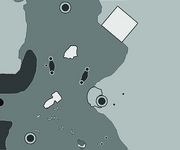 Geonosis is a dry, desert-like planet, where the CIS has set up a major droid-producing factory, this map replaces Geonosis: Spire from the original Star Wars: Battlefront.
It is home to the insect-resembling organisms known as the Geonosians. In Episode II: Attack of the Clones, Obi-Wan stumbles upon this planet after an intense chase sequence with Jango Fett. Soon, Obi-Wan is trapped along with Anakin Skywalker and Padmé, and the trio are forced into participating in a Gladiatorial game for the amusement of the Geonosians and their charismatic leader. Geonosis is the first location at which the Clone Army fights, and we get a delicious taste of what the Clones are capable of. Also, there are a couple of strenuous battles between Count Dooku and Anakin Skywalker/Obi-Wan, and then Count Dooku faces the more potent Yoda. Strangely enough, Geonosis has no easily recognizable features, except for an entrance to the Geonosians' cavernous dwellings and a hangar for ships of the CIS. The Republic has some heavy artillery in their AT-TE's, and the droids have their own Homing Spider Droid and Hailfire Droids. Long-range combat is unavoidable, and the only close-range battles will be for Command Posts and in the two caves running parallel north-south across the east and west sides of the map. As you can imagine, snipers are a large threat. A crashed Techno-Union Starship provides good cover from both the vehicles and the snipers. In this map Geonosians fight with the CIS, and their Turrets are also available.
Maps of Star Wars: Battlefront II

Land Maps
Coruscant: Jedi Temple · Dagobah: Swamp · Death Star: Interior · Endor: Bunker · Felucia: Marshland · Geonosis: Dust Plains · Hoth: Echo Base · Kamino: Cloning Facility · Kashyyyk: Beachhead · Mustafar: Refinery · Mygeeto: War-Torn City · Naboo: Theed · Polis Massa: Medical Facility · Tantive IV: Interior · Tatooine: Jabba's Palace · Tatooine: Mos Eisley · Utapau: Sinkhole · Yavin 4: Temple
Space Maps
Coruscant** · Dagobah* · Endor* · Felucia · Geonosis* · Hoth · Kamino* · Kashyyyk · Mustafar** · Mygeeto · Naboo* · Polis Massa* · Tatooine · Utapau* · Yavin

* = Galactic Conquest only; ** = GC and Campaign only.

X-Box Live DLC Maps
Bespin: Cloud City · Rhen Var: Citadel · Yavin 4: Arena
Community content is available under
CC-BY-SA
unless otherwise noted.