LucasArts Entertainment Company, formerly Lucasfilm Games, more often referred to as LucasArts, is a video game developer and publisher and part of the Lucas finance.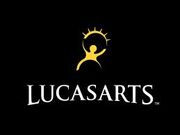 During their earliest years, they became famous mostly for their legendary adventure games, most notable of which is the Monkey Island series.
LucasArts broke into the Star Wars realm in 1993 with Star Wars: X-wing. After this success, the company continued producing games based on the Star Wars universe.
Their games spread throughout the past decade to encompass almost every game genre. These include role-playing games (RPG), such as the Star Wars: Knights of the Old Republic franchise, real-time strategy games (RTS), such as Star Wars: Empire at War and its expansion pack, first- and third-person shooters (FPS), such as the Jedi Knight series, and a continued run of flight simulators, both the X-wing series as well as the Rogue Squadron series.
LucasArts has kept interests in non-Star Wars titles as well. It released sequels to its critically acclaimed Monkey Island series, and also created other franchises to continue with.
On October 30 2012, with Lucasfilm, LucasArts was bought by Disney for $4.05 Billion. The purchase also included Industrial Light & Magic and Skywalker Sound. Co-chairman Kathleen Kennedy reports to Disney Studios will become the President of Lucasfilm after the retirement of George Lucas.
Recently, LucasArts has become known for rushing games (like Star Wars: Knights of the Old Republic II: The Sith Lords and the Star Wars: Battlefront games), and, according to many fans, ruining or degrading the overall experience. This has led some fans to consider boycotting LA games.
Chairman: George Lucas
President; VP Marketing and Distribution, Lucasfilm: Jim Ward
VP, Product Development: Peter Hirschmann
Community content is available under
CC-BY-SA
unless otherwise noted.