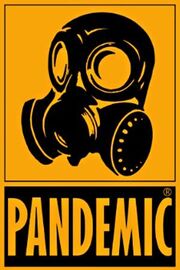 Pandemic Studios
was a video game developing company based in Los Angeles, California and Brisbane, Australia. It was founded in 1998 by Josh Resnick and Andrew Goldman. Pandemic was responsible for
developing several Star Wars video games, including Star Wars: The Clone Wars (video game), Star Wars: Battlefront, and Star Wars: Battlefront II.
On November 3, 2005, Pandemic Studios announced a partnership with BioWare, the developers of Star Wars: Knights of the Old Republic. Though they now have common ownership and pool their expertise to develop games, both companies have retained their individual staffs and brands.
In between 2007 and 2009, Pandemic became a subsidiary of Electronic Arts. Shortly after it was closed down, around a dozen former developers have gone on to work for 343 Industries.
External links
Edit