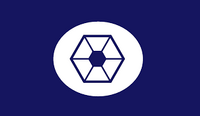 The Separatists (or Separatist Alliance) are a faction featured in DICE's Star Wars Battlefront II. The Separatists are a collection of megacorporations, dissatisfied systems and other secessionist and anti-republic factions that oppose the Galactic Republic and seek to secede from it through military force and establish a new galactic government. Despite initial sucess, by the end of the Clone Wars however, they are defeated and shattered by the new Galactic Empire, although remnants of the Confederacy would continue to exist well into the Imperial Era, eventually giving birth to the Rebel Alliance. They are part of the Dark Side, and their main enemy in the Light Side is the Galactic Republic.
Classes
Heroes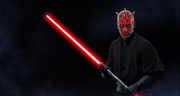 Vehicles
Ground Vehicles
Dropships
Trivia
During the beta for Star Wars Battlefront II, the Separatists as a faction was referred to as the "Separatist Alliance."
Gallery
External links
Community content is available under
CC-BY-SA
unless otherwise noted.