Max Reebo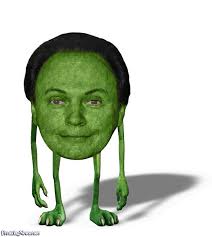 Character Name: Seamus

Character Stats

Kills: 7803

Deaths: 284

K/D ratio: 27.48

Points: 9413

Points/Life: 33

Battlefront Favourite Unit: Sniper

Battlefront II Favourite Unit: Engineer

BFX Favourite Units: Sniper, (Assault) Trooper

Favourite Weapon: DC-15 Carbine (BFX)

Favourite Vehicle: AT-TE

Favourite Ships: ARC-170, Republic Gunship

Favourite Maps: Mos Eisley, Kamino, Hoth

Favourite Mode: Conquest
I am MaxReebo and welcome to my user page. I enjoy being sarcastic and funny. I picked my username because Max Rebo is one of the cheapest aliens ever created in Star Wars. My Battlefront character name is Seamus. Gregory and Alfred are my brothers' character names.The 501st and 212th battalions rule.
I love Wookieepedia, but have a general dislike for the Wookieepedia administrators. That is why I came here. I found that they did not really care about the grammatical edits I was doing. Also, they take Star Wars way too seriously for my liking and ruin it in the process. They should be put away in a nuthouse; I have no doubt that they believe the events in Star Wars actually happened.
Star Wars is a great hobby of mine as are Star Wars games and the lines of Star Wars LEGO. I play Star Wars Battlefront II with the Battlefront Extreme 2.2 Mod. I just think it makes the shooting and explosions more realistic. I should probably get an x-fire account, but I just haven't gotten around to it yet.
I am an English grammar fanatic, so that's what I will mostly be doing on this wiki.
My favorite pages
Edit
My Star Wars Games
Edit
Star Wars games are simply the best.
Star Wars The Force Unleashed
Star Wars Battlefront
Star Wars: Battlefront II (Conversion Pack 2.0 and BFX 2.2)
Star Wars The Clone Wars: Republic Heroes
Star Wars Republic Commando
Star Wars Knights of the Old Republic
Star Wars Empire at War
Jedi Knight: Jedi Academy
Jedi Knight II: Jedi Outcast
Lego Star Wars: The Complete Saga
Lego Star Wars III: The Clone Wars
This is a random gallery of my favourite Star Wars pictures.
Community content is available under
CC-BY-SA
unless otherwise noted.